Hot mama Beyonce Knowles is loving her new curves ... and so are we!
The sexy singer stepped out for the second time since giving birth in January last night, where she poured her body into a tight sequin dress from Monique Lhuillier.
Baby Blue Ivy's mom, Beyonce Knowles, has finally made her post-pregnancy debut!
The 30-year-old singer stepped out Monday night for the first time since giving birth in to her little girl with Jay-Z last month.
Michelle Obama has often been praised for her super toned arms ... now we know how she gets them!
Beyonce Knowles gave birth to daughter Blue Ivy Carter just 10 days ago, and Star Magazine U.K. has the coveted first interview. Like many new mothers, the experience was one she couldn't prepare for or easily describe.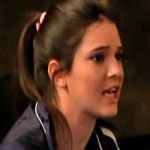 Kendall Jenner stands up to mom Kris over her lavish plans for Kendall's Sweet 16 birthday party. Watch the fight inside!

The Kardashian/Jenner clan just released their annual holiday card -- and this year, it's in 3D!
Kim, Khloe, Kourtney, Kris, Bruce, Rob, Kylie, Kendall, Lamar, Scott and little Mason all went glam for this year's photo shoot -- with the entire family wearing black except for mama Kris, who sparkles in a green sequin dress.