Actress Alicia Silverstone reveals that she feeds her son Bear Blu in a unique way -- pre-chewing his food and passing it directly from her mouth to his! Is that ok ... or too bird-like?
The former Disney star gave birth to a baby boy on Tuesday night! Guess what she and her husband Mike Comrie named him?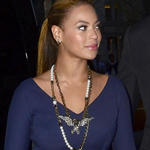 Beyonce's tummy is looking tighter than ever -- just two months after giving birth!
There is a new baby in the "Supernatural" family ... costars -- and real-life husband and wife -- Jared Padalecki and Genevieve Cortese have welcomed a son!
The Victoria's Secret model baby boom continues -- Adriana Lima is pregnant with her second child!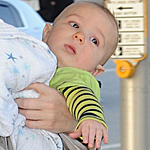 Can you guess the celeb mommy of this adorable baby boy?