Do you know who this adorable baby boy is? Hint, he's the son of two A-list stars.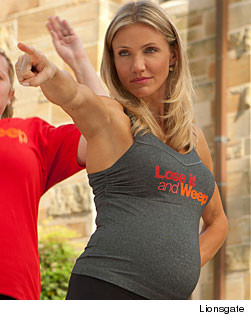 Every woman expecting a child is familiar with the book written by Heidi Murkoff, now get ready for the "What To Expect When You're Expecting" big screen debut, with hilarious parts played by Cameron Diaz and Jennifer Lopez.
Michelle, Jim Bob and the rest of the Duggar family have begun healing after a difficult week.
Sad news for the Duggar family today, as Michelle and Jim Bob announced that Michelle has miscarried.
Brad Pitt and Angelina Jolie had their hands full, literally, today in NYC -- by taking all of their kids to the biggest toy store in town!
Kourtney Kardashian is about to make the Kardashian clan even bigger -- by having another baby!